8 Day Rome & Amalfi Coast Explorer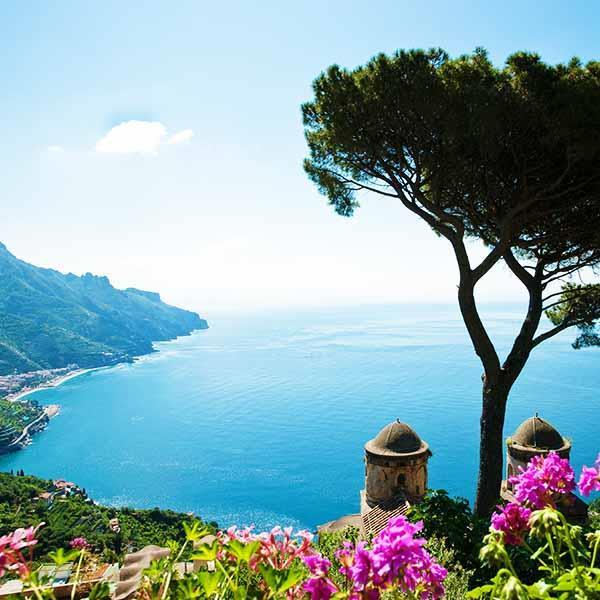 8 Day Rome & Amalfi Coast Explorer
You just can't hurry Italy, but you'd be surprised by just how much of it you can fit into a single carefree week. Discover the historical wonders and modern delights of Rome and the Amalfi Coast's seductive allure on this breezy tour that connects the past with the present and the urban with the pastoral.
This trip seamlessly blends Rome's ancient sites and cosmopolitan allure with the bucolic pleasures of the gorgeous Amalfi Coast. Enjoy some self-discovery in the Imperial City before ascending on the world-renowned Roman Forum and Colosseum with a private guide, gaining unique insights into these remarkable UNESCO-listed treasures of ancient Rome. Explore Vatican City, marvel at the artistic treasures of the Church before standing in awe at Michelangelo's magnificent frescoes gracing the ceiling of the Sistine Chapel. From Rome, the scene shifts south to the Gulf of Naples and the ruins of Pompeii, the ancient city destroyed by the eruption of Mount Vesuvius in AD 79, before settling in at your hotel in elegant Sorrento. This beautiful seaside town is your gateway to Amalfi; from here, you'll have the chance to take in the region's breathtaking views on a drive to hillside Positano and picturesque Ravello one day and discover the scenic coast on a sunset cruise the next. A postcard-perfect Italian experience that never feels rushed, this itinerary is big on belezza for those shorter on tempo.
Kensington Tours creates private trips from the world's finest ingredients. Tailor-made with care by your personal Destination Expert, your personalized trip is always a one-of-a-kind experience made just for you. Expert local guidance and 24/7 service come standard.

We create personalized trips based on your preferences, this means no two trips are the same. Our expertise in over 90 countries worldwide means we take on all the complexities and logistics of planning your trip, so you can simply enjoy.
Whether you're looking for culturally immersive experiences, relaxation, culinary delights, exclusive access or unique places to stay, we make it happen. While your local private guide takes it one step further by helping you authentically experien
...